Workplace Health
We spend a huge proportion of our time at work, therefore making the workplace a key setting for promoting health and well-being.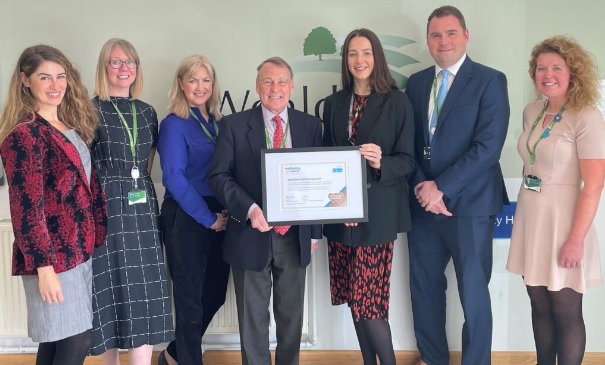 Wealden District Council were the first local authority in East Sussex to be accredited with a bronze Wellbeing at Work Award.
The award was presented to Wealden Council officials by East Sussex County Council in recognition of Wealden's wellbeing initiatives and programmes that support staff wellbeing. This includes Coffee Roulette – virtual coffee meet which randomly pairs two staff members from across the company, cycle to work scheme, flexible working and the introduction of mental health first aiders.
East Sussex Wellbeing at Work Programme aims to provide support to East Sussex employers with improving employee health and wellbeing in their workplace.
Offers workplace health resources, training, events and a signposting service to those working in East Sussex.
Operates a free Accreditation Scheme for East Sussex employers, providing a framework to improve employee health and wellbeing, whilst rewarding organisations who are actively working to do so.
Is free to all types and sizes of organisations based in East Sussex.
Is funded and delivered by Public Health at East Sussex County Council
To find out more information and to register to take part in the accreditation programme, visit the East Sussex Wellbeing at Work website.
Mind provides information and support for dealing with burnout whilst working from home. 'Burnout' is a state of emotional, physical, and mental exhaustion caused by excessive and prolonged stress. It occurs when you feel overwhelmed, emotionally drained, and unable to meet constant demands.
ACAS provides information and support for working from home and hybrid working.
The NHS Better Health website offers advice and practical tips to help you look after your mental health and wellbeing, you can also get your own personalised Mind Plan by answers a few quick questions.