Wildlife in Autumn
Many birds in the tit family can be heard in January as they search for food in flocks. Listen for the see-saw song of great tits early in the month, often described as "teacher, teacher, teacher". The less common coal tit also makes a see-saw noise "too-twee too-twee too-twee".
Ivy is a fantastic resource for wildlife all year round, providing pollen, shelter, nesting opportunities, nectar and berries. In January, the ripe and calorie-rich black berries provide an invaluable food source for birds, including the song thrush, mistle thrush, redwing, blackbird and blackcap.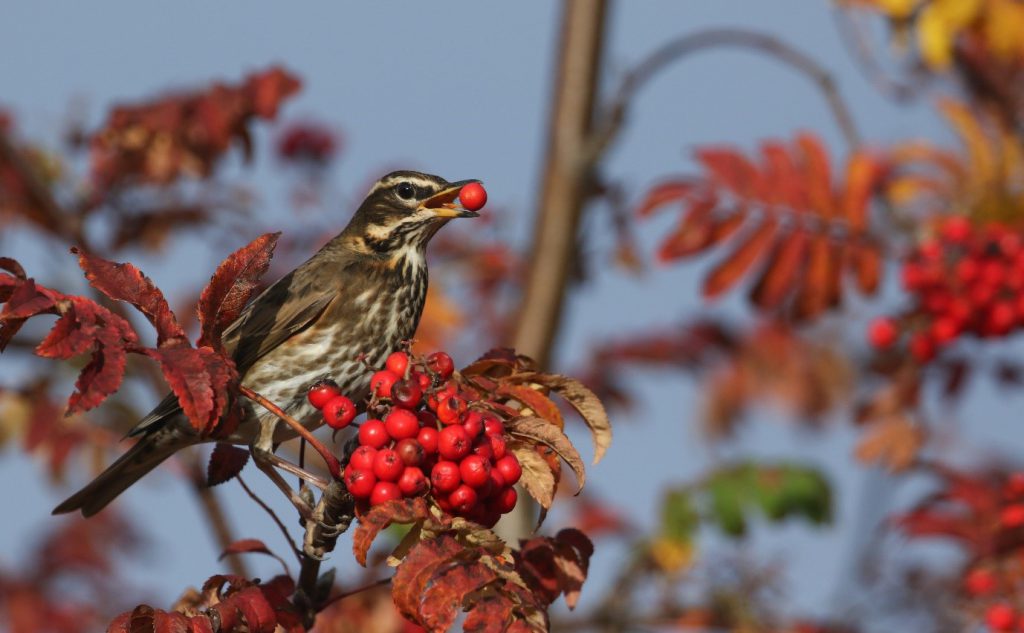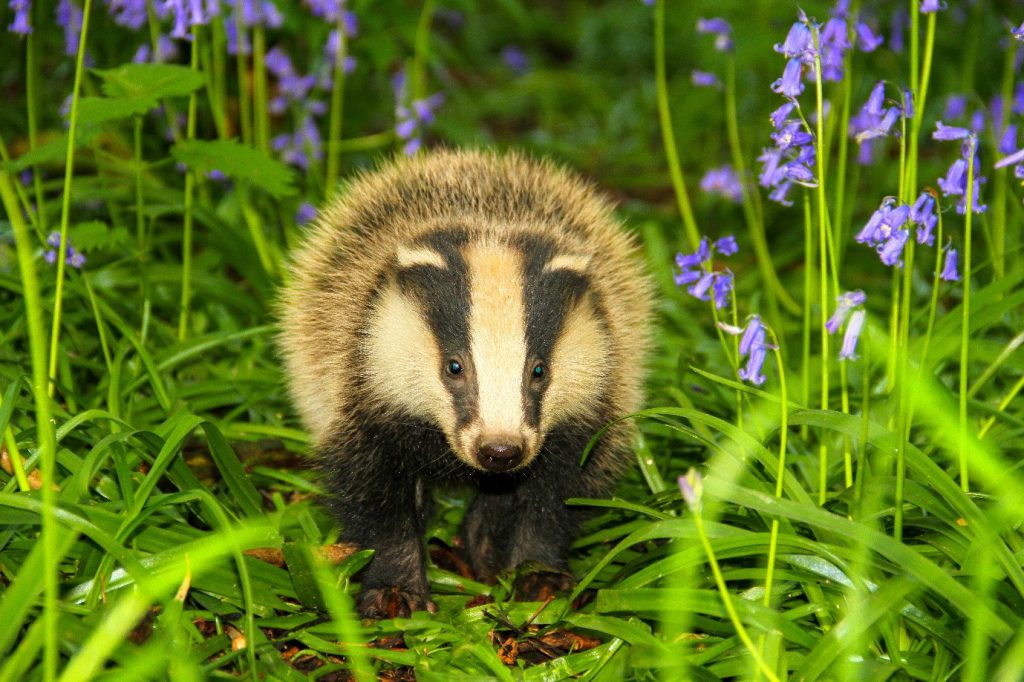 Cuckoo pint (also known as lords and ladies, cheese and toast and arum lily amongst others) is a shade-loving tuberous perennial plant that grows about 30cm tall with arrow-shaped green leaves, often marked with dark blotches and can regularly be seen standing out starkly from banks and bare earth. It is pollinated by flies. Do not touch the red berries as they are poisonous.
Hazel catkins or "lambs tails" can be seen waving on shrubs and bring a welcome splash of yellow to the trail. If you look closely you can also see the tiny red female flowers in the centre of the leaf buds – these will later become the hazelnuts which provide food for squirrels, dormice and other small mammals.
Badger cubs are usually born in February. They are only 12cm long when born and there are normally two or three in a litter. They are grey in colour, with slightly darker grey patches on each side of their faces. Their familiar black eye stripes will appear later.